Bankruptcy Destroyed James Cameron's Plan to Feature Arnold Schwarzenegger and
Arnold Schwarzenegger established his dominance in the bodybuilding world long ago. His muscle-bound body was what inspired several bodybuilders to survive the grind. Apart from bodybuilding, Arnold's passion for acting pushed him toward creating several blockbusters; The Terminator movies have been one of his significant works until now. Notably, the superstar was on good terms with producer James Cameron.
ADVERTISEMENT
Article continues below this ad
Unmistakably, James Cameron wanted to feature Arnold Schwarzenegger and Leonardo DiCaprio in his Spiderman Movie. That did not happen because unfortunately, the studio went bankrupt. 
ADVERTISEMENT
Article continues below this ad
Arnold Schwarzenegger and Leonardo DiCaprio together?
Back in 1994, James' film 'True Lies' was released. To no surprise, the film's lead character was Arnold Schwarzenegger. As soon as the shooting ended, James came up with a pre-written script for his Spiderman Movie. Spiderman is a Marvel comic character that has always had its place in fans' hearts.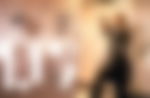 "I wanted to make something that has a kind of gritty reality to it," said James. "I wanted it to be: It's New York. It's now. A guy gets bitten by a spider." Since 1983, the spiderman movie project was on construction. James' screenplay was that one missing piece of the puzzle which fitted well with the existing project. In no time, the project started blooming after Carolco Pictures attained the movie rights for the webhead.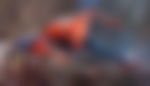 Now the only thing they were left with was casting. The producer's first choice would undoubtedly be Arnold, who would have been playing the role of Doctor Octopus. Leonardo DiCaprio, the then-upcoming star, would come up as Peter Parker/Spiderman.
Nevertheless, it was not possible to shoot the film since the studio went bankrupt. The legal rights for Spiderman hopped from one studio to another and ultimately led to Carolco's bankruptcy. Fans could see The Terminator fighting Spiderman if they made the movie. 
What did Leo say about the proposal?
Film-makers and producers have portrayed the spiderman role in various ways. Starting from films to animations to video games, each showcased the same yet a little different spiderman.
ADVERTISEMENT
Article continues below this ad
In 2015, the Titanic actor spoke about James' proposal for his spiderman movie in an interview. 
"I know he was semi-serious about doing it at some point, but I don't remember any further talks about it. We had a couple of chats. I think there was a screenplay that I read, but I don't remember. This was 20 years ago!" said Leonardo DiCaprio. 
ADVERTISEMENT
Article continues below this ad
Watch This Story: Even Sylvester Stallone admitted he could not have played Arnold Schwarzenegger's iconic million dollar role
The film would display other characters like Electro and Sandman, but with a little twist. The script had Sandman's name as Boyd and not Flint Marko. Similarly, Electro would be…


Read More: Bankruptcy Destroyed James Cameron's Plan to Feature Arnold Schwarzenegger and