Lay down the red carpet and roll the cameras – it's action time for these brands that have featured on screens big and small.
Whisky is a common accessory for actors on-screen, and has unsurprisingly made multiple appearances in the James Bond franchise.
You may have clocked some of the spirits bottlings in your favourite TV show or action film – but some features may come as a surprise…
We've rounded up the best of spirit brands' features on-screen, acting the part of a character's favourite tipple or making a sneaky cameo.
Keep scrolling for our round-up of spirits brands featured on-screen.
---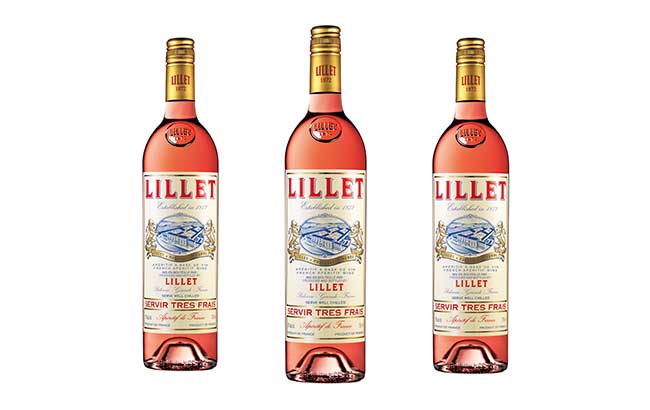 The name's Lillet. Kina Lillet.
Hitting the pages of a book before it reached the big screen, Kina Lillet was included in Ian Fleming's first novel Casino Royale in 1953.
Bond invents and orders a Kina Lillet Martini, which he named Vesper after his love interest in the story – Gordon's gin also gets a shoutout.
"A dry martini," he said. "One. In a deep champagne goblet…three measures of Gordon's, one of vodka, half a measure of Kina Lillet. Shake it very well until it's ice-cold, then add a large thin slice of lemon-peel. Got it?"
After the liqueur saw a name change in the early 1970s, dropping the 'Kina', the liquid featured in Casino Royale (2006) and is again followed-up in the film Quantum of Solace (2008).
Remember – shaken, not stirred.
---
Nowadays, actor Nick Offerman is known as an enthusiast and semi-official spokesman for Lagavulin, occasionally teaming up with Diageo to produce spots for the brand.
But how did it come to be featured in the sitcom Parks and Recreation, in which he plays a main role?
Co-creator of the show Michael Schur told comedians James Acaster and Ed Gamble the story behind Lagavulin's feature, on their podcast Off Menu.
Lagavulin was discovered by Schur through a recommendation – he went to a liquor store to buy Maker's Mark, but was advised to purchase a bottle of Lagavulin instead.
"I became a Lagavulin drinker, I was the only person I knew who had heard of Lagavulin, no one else knew about [it]," he said on the podcast.
When creating Parks and Recreation, Schur had Offerman's character Ron Swanson drink Lagavulin as a character trope.
Unbeknownst to him, Lagavulin was Offerman's favourite dram in real life. It seems Ron Swanson and Lagavulin whisky are a match made in heaven.
---
Edrington-owned The Macallan has become a suited man's best friend on-screen.
The Scotch features in various scenes in Skyfall (2012).
When Bond is having a morning tipple at a beach bar in Turkey; when he awaits M's arrival after breaking into her apartment; and most obviously during the face-off between Raoul Silva and Bond at a former chemical plant.
"50-year-old Macallan. A particular favourite of yours I understand?" Silva says to Bond.
The…


Read More: Top 10 spirits features in film and TV