Hallelujah is one of the most famous songs ever written, yet a new film reveals it took Leonard Cohen 180 attempts over a decade to perfect – only for it to be rejected by his record company. Nearly 20 years went by before an animated ogre, Shrek, turned the song into a monster hit.
The makers of the documentary, Hallelujah: Leonard Cohen, A Journey, A Song, had unprecedented access to Cohen's many notebooks, showing his scrawled handwriting and deletions. "We got Leonard's 'tacit blessing' not long before he died in 2016," says co-director Dan Geller.
Cohen had pencilled in his ill-fated meeting with the president of Columbia Records, Walter Yetnikoff, who turned down the album, Various Positions, on which Hallelujah was the main track.
One day in 1984, John Lissauer, his arranger and producer of many years, got a call. "Leonard asked if I wanted to make a record as he had some new songs, including one called Hallelujah. I never asked about the lyrics or for him to explain them as that would have been insulting. I simply wanted to be the audience. I really thought Columbia would like it. Boy, was I wrong. Yetnikoff hated it."
But he provided no explanation except for some vague comment about "not liking the mix". Geller and co-director Dayna Goldfine tried to interview Yetnikoff. "But his wife said he had dementia," says Goldfine. He died last year.
"How could Columbia get it so wrong?" asks Lissauer.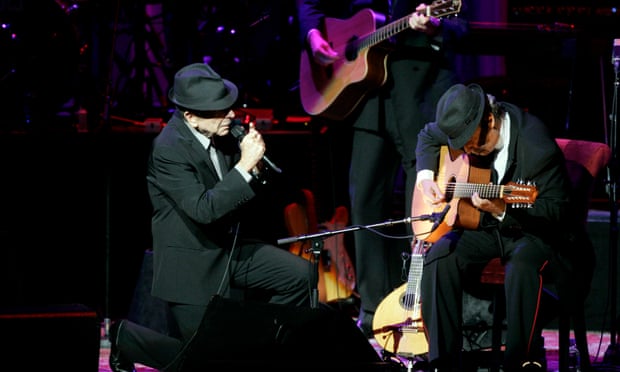 The rejection was devastating for Cohen. "He was absolutely crushed," says French photographer Dominique Issermann, who lived with Cohen while he was writing the album and had sat in on the studio recording. While Cohen never spoke vitriolically about the blow in public, in one clip in the film he talks of being told by Columbia: "We know you are great, but don't know if you are any good".
Hallelujah began its life with a religious slant, reflecting Cohen's Jewish heritage, with allusions to King David and Bathsheba ("The secret chord that David played") as well as Samson and Delilah. Later versions were more spiritual, and sometimes sexual. Lines such as "When David played, his fingers bled" are shown as abandoned.
Cohen recorded the date of his first encounter with Issermann in his notebooks. She recalled: "We'd have coffee together in the morning before he'd start work on it [Hallelujah]. He would play different versions in front of me. But it is such a riddle; such a symbolic poem. Yes, it's obscure – like a bird flying round the room."


Read More: Hallelujah! Leonard Cohen's almighty struggle with rejected song that became a