19 September 2022, 13:15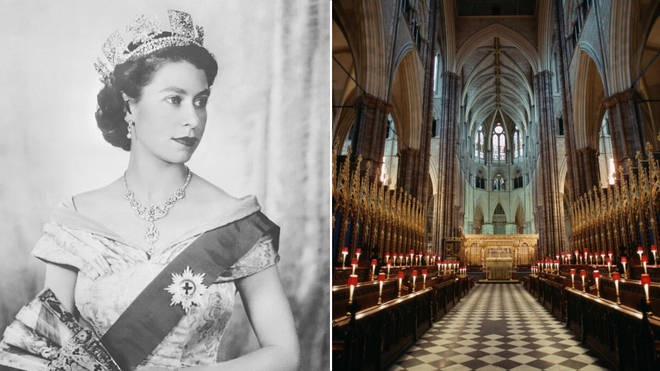 As the nation says a final farewell to Her Majesty, here's a full programme of all the music that will feature during her funeral at Westminster Abbey on Monday 19 September 2022.
The service for Her Majesty Queen Elizabeth II will be led by the Dean of Westminster, with music sung by the choristers of The Choir of Westminster Abbey and The Choir of His Majesty's Chapel Royal.
Westminster Abbey's Organist and Master of the Choristers, James O'Donnell, will direct the choirs and the Abbey's Sub-Organist, Peter Holder, and Assistant Organist, Matthew Jorysz will play the organ during the service.
The service will feature three hymns, two anthems, and two new works composed for the ceremony by Scottish composer Sir James MacMillan, and Master of the King's Music, Judith Weir.
Other musicians featured will include the State Trumpeters of the Household Cavalry, led by Trumpet Major Julian Sandford, the Fanfare Team of the Household Division Bands, conducted by Lieutenant Colonel David Barringer MBE, Commanding Officer, Household Division Bands, and the Queen's Piper, Warrant Officer Class 1 (Pipe Major) Paul Burns, who will play out the service.
After the funeral, the Queen's coffin will be taken to Windsor Castle for a televised committal service – here's all the music you will hear at St George's Chapel.
Read more: The Queen's funeral: how music will play a role at the Westminster Abbey service
What music will be played on the organ at Queen Elizabeth II's funeral?
Before the ceremony begins, the Assistant Organist of Westminster Abbey, Matthew Jorysz, will play the following music.
Fantasia of four parts – Orlando Gibbons (1583–1625) Organist of Westminster Abbey 1623–25
Romanza (Symphony No.5 in D) — Ralph Vaughan Williams (1872–1958) arranged by Robert Quinney (b 1976)
Reliqui domum meum – Peter Maxwell Davies (1934–2016)
Meditation on 'Brother James's Air' – Harold Darke (1888–1976)
Prelude on 'Ecce jam noctis' Op.157 No.3 – Healey Willan (1880–1968)
Psalm Prelude Set 1 No.2 – Herbert Howells (1892–1983)
In the Country Op.194 No.2 – Charles Villiers Stanford (1852–1924)
Fantasy on 'O Paradise' – Malcolm Williamson (1931–2003)
Elegy Op.58 – Edward Elgar (1857–1934) arranged by Matthew Jorysz (b 1992)
The Westminster Abbey Sub-Organist, Peter Holder, will then play the following works by Edward Elgar before the Procession of Religious Representatives moves to their places in the Nave and the Sacrarium for the funeral.
Andante espressivo (Sonata in G Op.28)
Sospiri Op.70
At the end of the service, Holder will perform Fantasia in C minor BWV 562 by Johann Sebastian Bach as the coffin and procession leave the…


Read More: Queen Elizabeth II's funeral: All the music that will be played during the