Former couple Alex 'A-Rod' Rodriguez and Jennifer Lopez had a gargantuan combined net worth between them. Just as they utilized their financial might to lead a royal life, they also donated to charitable causes. The celebrity couple began dating in 2017, and in the same year, they participated in a noble cause. They also promoted the event in an interview. 
ADVERTISEMENT
Article continues below this ad
'A-Rod' and Lopez were understandably a constantly featured couple in the media. Their colossal fame attracted the paparazzi like bees to honey. Everything they did made big news and on that note, something they did together in 2017, deserved to get praised. Lopez, in particular, gave a description of how they got to manage all the proceedings of the event. 
ADVERTISEMENT
Article continues below this ad
Hurricane Maria ravaged Puerto Rico and its many neighboring geographical regions in 2017. So numerous celebrities later got together to raise money for the disaster victims. Both 'A-Rod' and Lopez hosted a disaster relief program to collect the funds. They discussed the incidents leading to the program in an interview with the Entertainment Tonight network. 
Alex Rodriguez and Jennifer Lopez gathered the Tinseltown 
Alex Rodriguez and Jennifer Lopez were proactive participants in successfully organizing the 'One Voice: Somos Live!' event. The disaster relief fundraiser consisted of musical performances in Los Angeles and Miami. Telephonic conversations with celebrities preceded the entertaining acts. Lopez took the initiative in inviting the celebrities to the event one by one.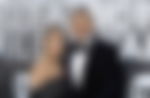 Speaking with Entertainment Tonight before the event, Lopez said, "Unbelievable. It was a lot of fun to call, you know, Gwen Stefani or Demi Lovato or Jamie Foxx, Leonardo DiCaprio. Or any of these people. Ellen DeGeneres and go, 'hey, my full-time job is now Puerto Rico. Can you help me out?' And I can't even get the sentence out, and they are like, 'yes, what do you need?' It's gonna be an amazing, beautifully heartfelt, emotional, exciting night." 
DIVE DEEPER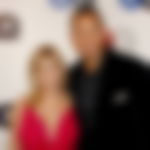 ADVERTISEMENT
Article continues below this ad
Lopez's ex-husband Marc Anthony was among the performers at Miami. Whereas, Lopez herself later took the stage in Los Angeles. Univision and Telemundo combined to broadcast the star-studded event on-air. 
How much money did the couple donate? 
Before the event, 'A-Rod' and Lopez together raised $26 million for hurricane disaster relief. After the fundraiser, the amount rose to a total of $35 million. The money then…


Read More: Alex Rodriguez's Ex-Fiancee Jennifer Lopez Once Described How She Contacted