Exclusive: Black Panther 2 star Dominque Thorne discusses the encouragement that Robert Downey Jr. gave her about Ironheart and Iron Man's legacy.
Ironheart actress Dominique Thorne shares the encouraging words that Robert Downy Jr. told her while filming Black Panther 2. Tony Stark has been at the center of the MCU since it began with Iron Man's origins and even after his sacrifice in Avengers: Endgame. Now, his legacy is being kept alive through his best friend Colonel James "Rhodey" Rhodes in the upcoming Armor Wars and the newest genius armor-clad hero in the MCU, Riri Williams, aka Ironheart.
Black Panther: Wakanda Forever introduces Riri Williams to the MCU as a genius 19-year-old MIT student. Riri even manages to impress Shuri with her skills as an engineer. While she has taken the first steps to fill the void left by Iron Man, she has already established herself as a distinct character. In an exclusive interview with Screen Rant, Thorne discussed a conversation she had with Downey near the end of filming Black Panther: Wakanda Forever. She shared his thoughts on the direction of Iron Man's legacy with Ironheart and how he encouraged her.
I wasn't able to speak with RDJ before we got into filming or anything, but right toward the conclusion of the film, I actually had the chance to speak with him through FaceTime. A cast mate over on Ironheart had actually done a show with him and connected us, and he had some beautiful words to say about how much he believes that Riri Williams is and should always be her own person, her own thing. That this legacy is headed in the right direction and all the beautiful encouraging things that you hope to hear from the Iron Man himself.
Related: How MCU's Ironheart Is Different From Marvel Comics' Version
How Will Riri Williams Carry On RDJ's Legacy In Ironheart?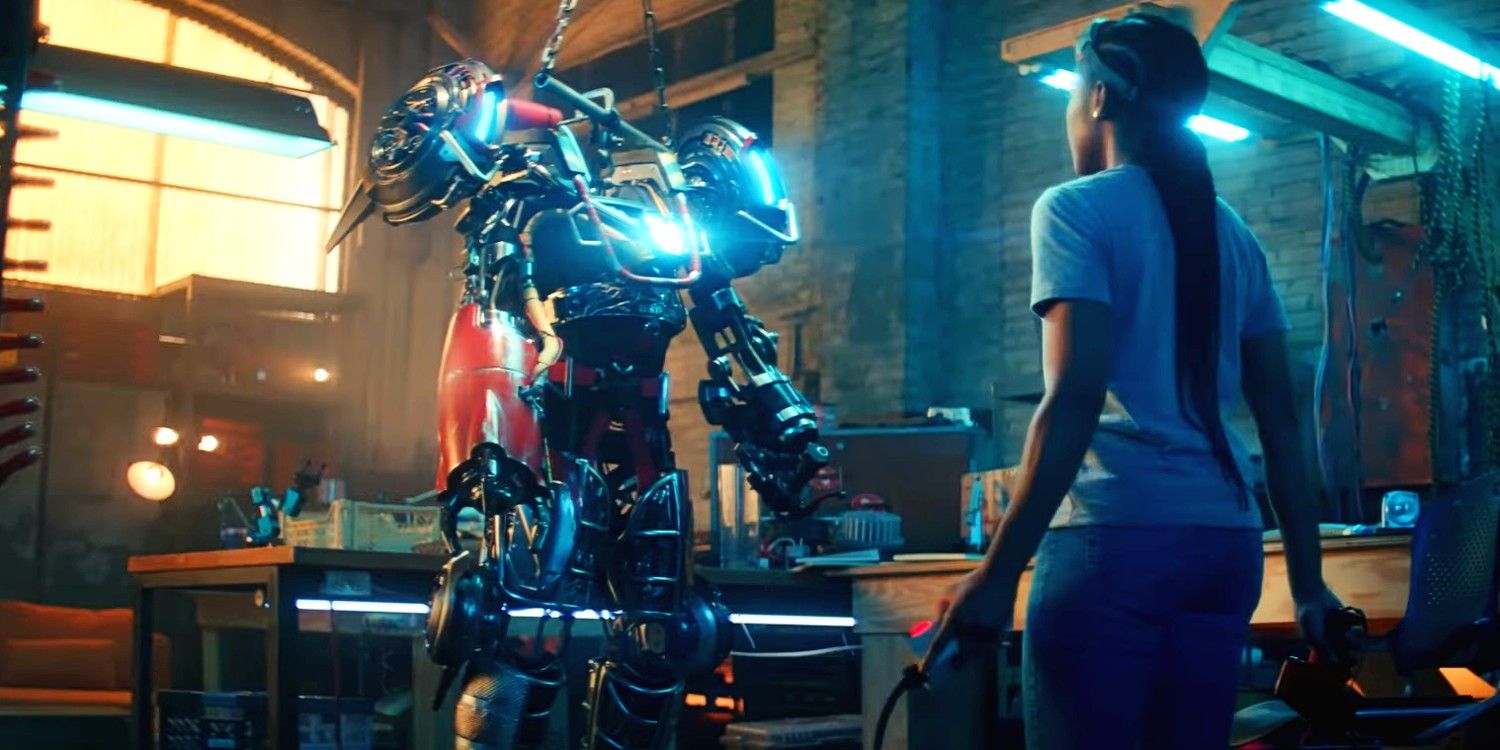 It's interesting that Thorne and Downey didn't connect until the end of filmin Black Panther: Wakanda Forever. However, this may have been for the best, as it allowed Thorne and Coogler to find Riri's voice outside of Iron Man. It's exciting to learn that not only does Downey share the belief that Riri should be her own character, but that he likes the direction that Iron Man's legacy is heading. Iron Man and Downey are a fundamental part of the MCU, and to pass the torch through encouragement shows exactly why.
Tony Stark's legacy hangs heavily over the MCU, and Ironheart seems like the natural continuation of his story, especially given his connection to the young hero in the comics. But the MCU establishes immediately that Riri Williams is not another Tony Stark. While there are similarities in their intelligence, engineering skills, and time at MIT, Tony and Riri are vastly different in their origins and motivations. These differences will make Riri a stronger, more compelling character in her own right because Ironheart is not defined by Iron Man….


Read More: RDJ Gave Ironheart Actress Valuable Encouragement During Black Panther 2