Pope Francis is preparing to open the Vatican doors to a handful of celebrities and artists, including Denzel Washington, J. Balvin, Patricia Heaton and Andrea Bocelli.
The first ecumenical summit bringing together celebrities from different Christian backgrounds and disciplines will be held in Vatican City from August 31 to September 1.
Organized by the Vitae Global Foundation, the summit will allow Francis and artists to discuss how to "leverage the arts, media, and entertainment to trigger a cultural transformation that promotes the common good, universal values, and an encounter between people," according to Vatican News.
Taking place in the Vatican's Academy of Sciences, the guest list is quite renowned. In addition to Washington, Balvin, Heaton and Bocelli, the summit will include Hayley Atwell; Jessica and David Oyelowo; Marcus Mumford; Alessia Cara; Jonathan Roumie, who portrayed Jesus in The Chosen; and more.
The event will follow a series of meetings that Francis recently held with the cardinals of the Roman Catholic Church amid rumors about the pontiff's health and possible retirement.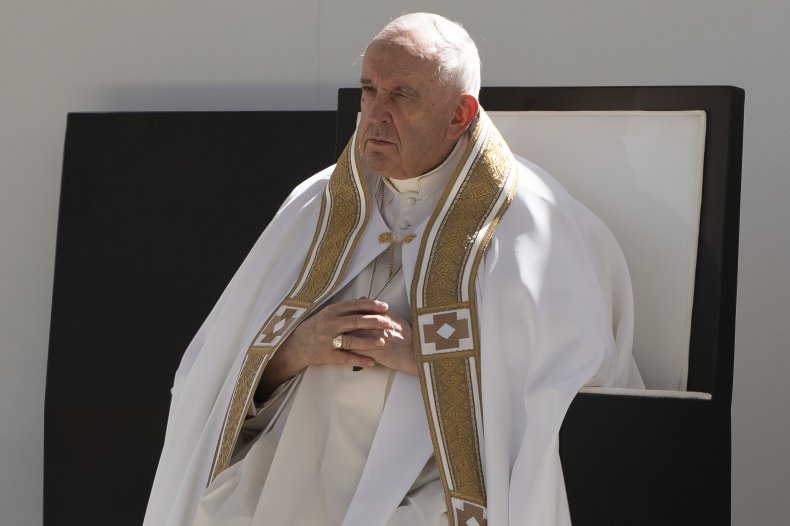 Luis Quinelli, Vitae Global founder and president, spoke of the event: "Our intention is to create an opportunity where the participants, with the presence and inspiration of the Holy Father, will be able to share experiences, opinions and to collaboratively find messages that spark inspiration, provoke thought and turn people toward content that is deeply meaningful."
"In a society loaded with bad news and negative facts in the public agenda, the international movement Vitae aims to make 'good' fashionable by articulating actions of various working groups, people and organizations to promote a better world for all," said Quinelli.
Francis has previously shared his belief that art and creative expression are divine. According to Vatican News, he said: "Artistic creation completes, in a certain sense, the beauty of Creation, and when it is inspired by faith reveals more clearly to people the divine love which is its origin."
He continued: "The artist is not even limited in space, because beauty can touch in each person that which is universal—especially the thirst for God—overcoming the frontiers of language and culture."
The upcoming summit will not be the first time Francis has encountered celebrities at events. A long list of musicians, actors, and famous personalities who have met the pontiff over the years include George and Amal Clooney, Leonardo DiCaprio, Mark Zuckerberg, Richard Gere, Robert Redford and more.
In 2021, Francis, U2 singer Bono and Oprah Winfrey sent messages at the opening of the…


Read More: Pope Francis Welcomes Denzel Washington, J. Balvin and Others to Vatican